i have had many requests for me to do a tutorial on creating metal textures ,im no expert but here go's .
(this tutorial is written for photoshop but you should be able to use the basic techniques in other packages)
1 start by Createing a new document of 512 x 512 or 1024 x 1024
set your foreground & background colours to 2 different shades of gray .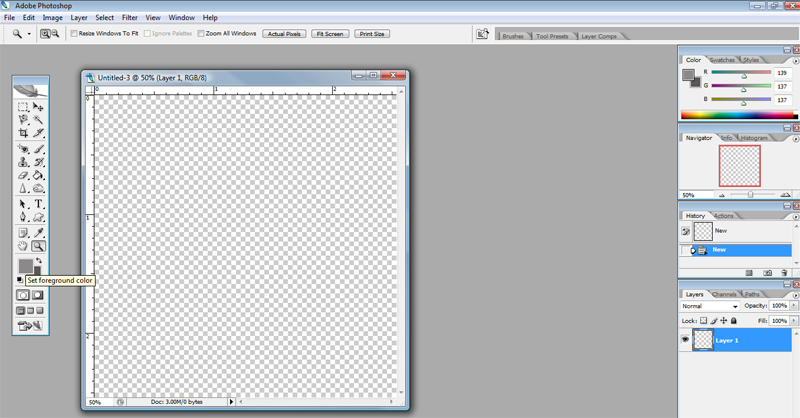 2 go to filter /render/ clouds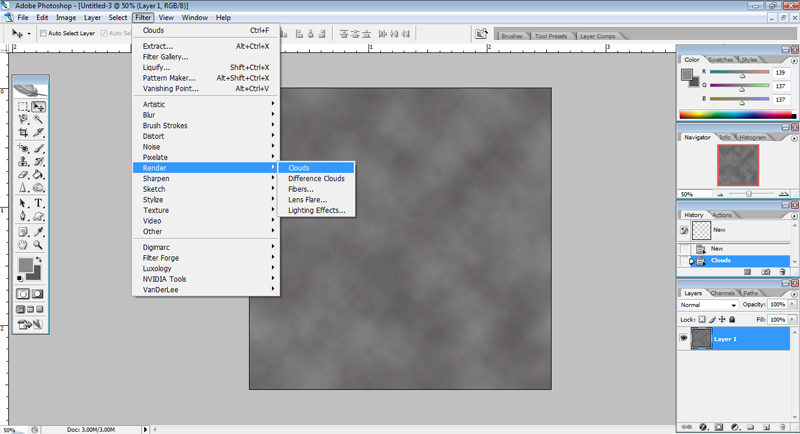 3 back to filter /artistic / sponge
then set all the sliders to the lowest settings,then click ok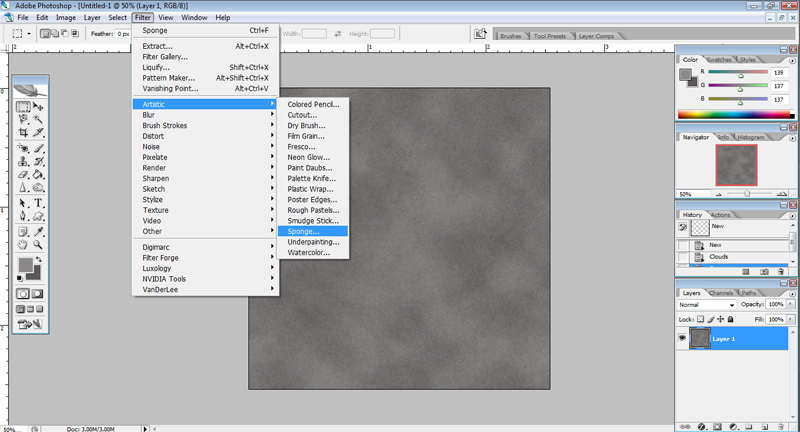 4 now go to image / adjustments /brightness contrast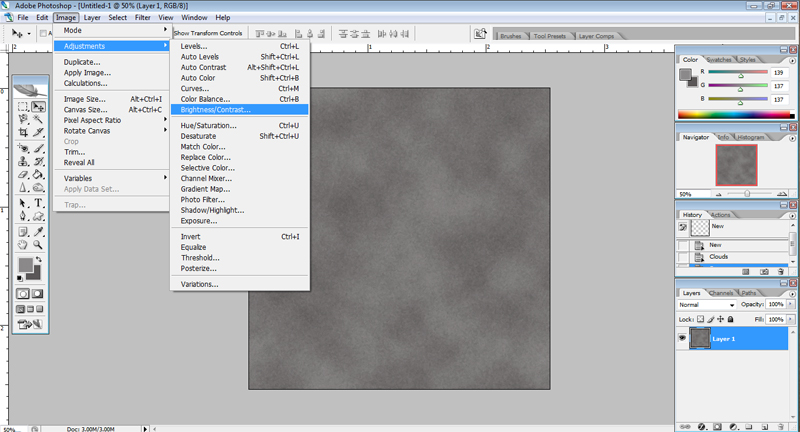 now adjust the sliders to somthing like this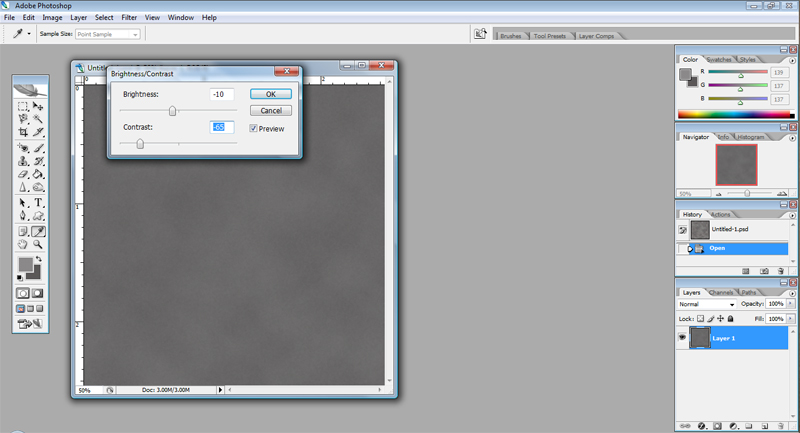 ok thats it our base texture is finished .now we need to rough it up a bit, so get your creative hat on your gonna need it .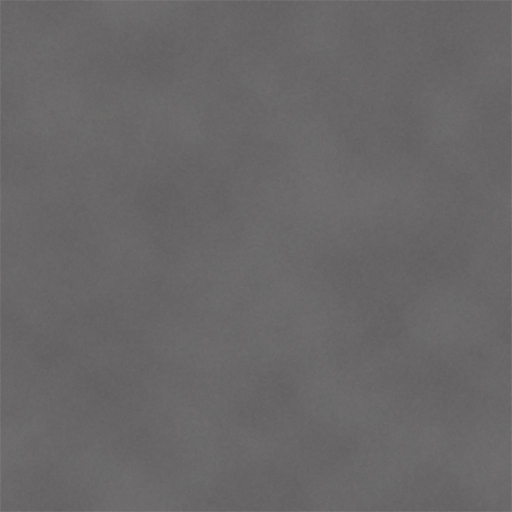 5 ok lets Add a bit of detail to the metal,use the dodge and Burn
Tools with the brush size set to 200px-300px, and the exposure set
to 15%-20%. dont go mad here just add a bit of depth to the texture.

6 now its time to add in some scratches,there are two ways to do
this ,with brushes or the dodge & burn tools .use a hard brush set
to 1px in size & dont let your exposure level go any higher than
25%.add as many as you like but again dont go to mad .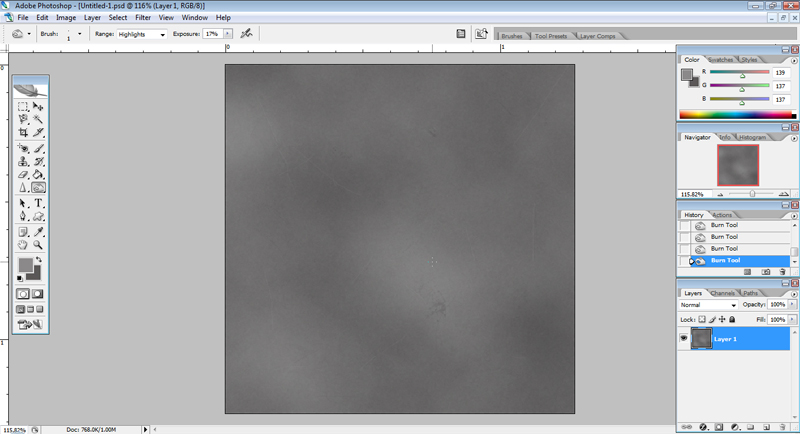 7 go to filter sharpen / sharpen .then do it again if you want a bit
more defenition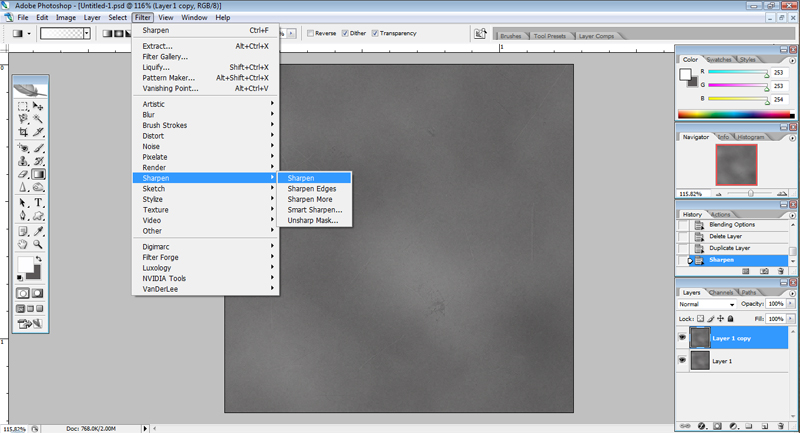 ok thats it you now have a metal texture with scratches ready to go.
in my next tutorial i will show you how to use it with layers to
create many effects you can use in your work .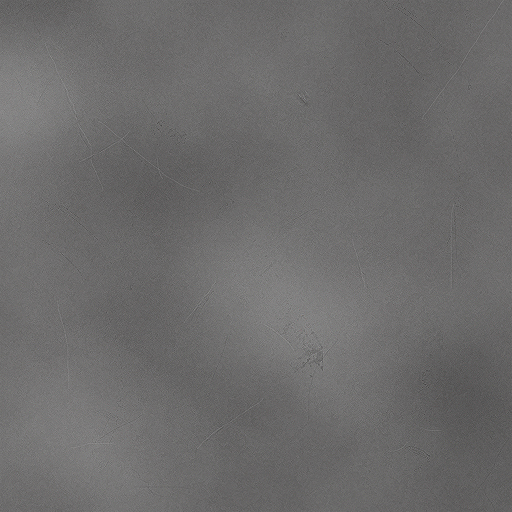 i hope this helps some of you
cheers henry